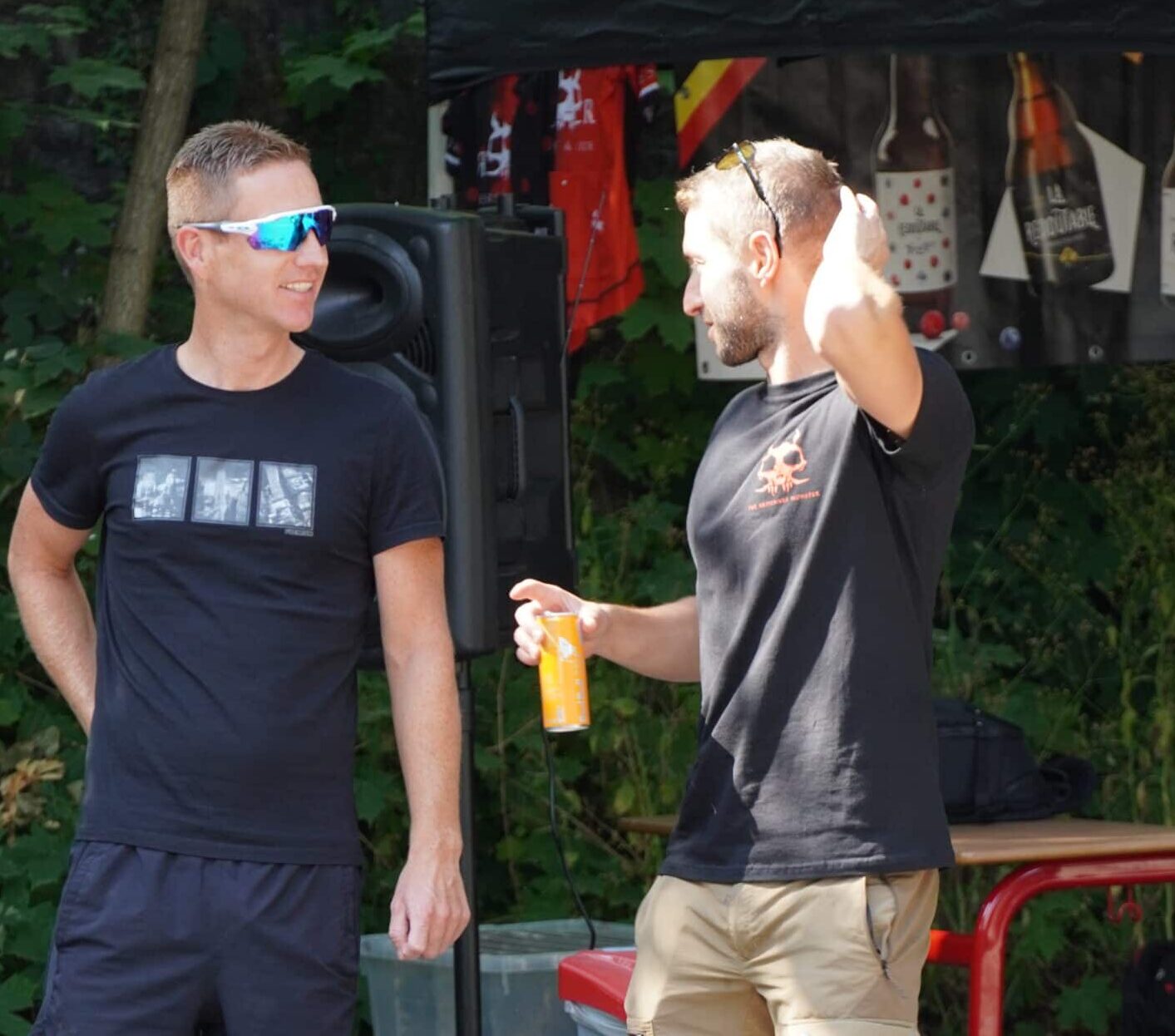 Hey, this is Olivier. Founder of Resist & Ride, a bit of a dreamer, and never satisfied with the ultimate effort and crazy challenges.
Resist & Ride was born at the end of 2020. Marked for life by the ultra experiences I participated in, I'm boiling inside. I have only one obsession: to create a Legend that Belgium will remember. This is how The Ardennes Conquest was born. I want it to be grandiose, incredibly difficult, but oh so rewarding.
After an absolutely crazy first season, you seem to want more. Bigger, tougher, even more madness. The Ardennes Monster, its big brother of 1,050 km and 20,000 meters of elevation gain, was born in 2022.
Even as I write these lines, it's hard for me to believe all the energy that all of you have given to Resist & Ride. Adventures have followed one another, you have written the Legend, and friendships have been forged. All of this, Resist & Ride owes to you.
But we're not going to stop there. There's so much to do, so much to discover, so much to appreciate and endure.
So, are you coming? When do we ride together?
We believe that there is another way to explore.
Riding a bike is a chance. It is a gift given to all of us that have the ability to go on an adventure. Adventure starts from the first pedal stroke.
Life is too short to ride on beaten track, Resist & Ride wants you to explore, to discover the unknown. Too often, we are bored by the same roads, the same mathematical training, the same routes.
We believe that there is another way to explore : the alternative one. The one that will make you leave your confort zone, the one that will make you dream bigger. The one that will push your limits further.

We do not have the right to use, abuse our habits. Resist & Ride is a state of mind. Join the party, or stay the same.